Hey everyone!!! Hope y'all are having a fantastic week and 2015 is treating you well so far.
As horrible as my eating was during the holidays, I have been craving like all things healthy lately! A smoothie is one of my favorite healthy treats that I LOVE to enjoy for breakfast, for a post or pre-workout snack… any time of day for that matter! They are quick, easy to make, and give me LOADS of energy!
You can get creative with any of these to your own like! Add Spinach, peanut butter, protein powder, chia seeds, even pasteurized egg whites (the ones in the carton... be sure the label says they are safe to eat without cooking!), whatever you like!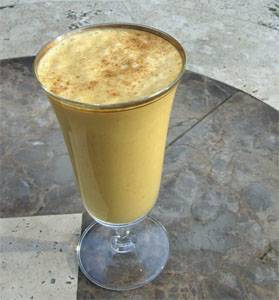 Which one looks best to y'all? I think I wanna try the Raspberry Coconut Smoothie first!!! YUM!
Sooo tell me.. what's YOUR favorite smoothie recipe? :) Hope you lovely people have a fabulous Friday and an even better weekend!